Fortunately, this November was not that cold. But it just happened to be very rainy the day before the wedding! So going out with this beautiful wedding dress, was no option.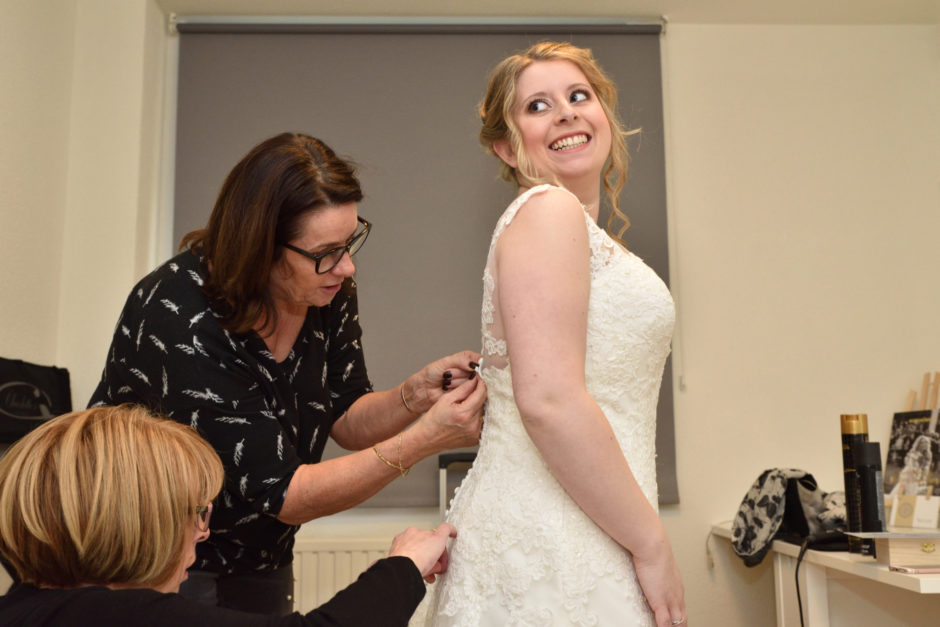 I started photographing during the preparations, and we laughed a lot. But as you can see there was also also a small tear of joy.
How beautiful it is, when the father of the bride gives away his daughter in the town hall. Those are the wonderful moments that I may capture as a wedding photographer.
Do you want me to take your wedding pictures? Send me a message to see if I'm still available: