As a wedding photographer I want the wedding day of my couples, to be the best day ever. So if I can do something to make things easyer, I will do so. This day started relaxed, but it was already very warm in the morning, so then of course you have to stay calm just because of the temperature (-; The preparations went smoothly.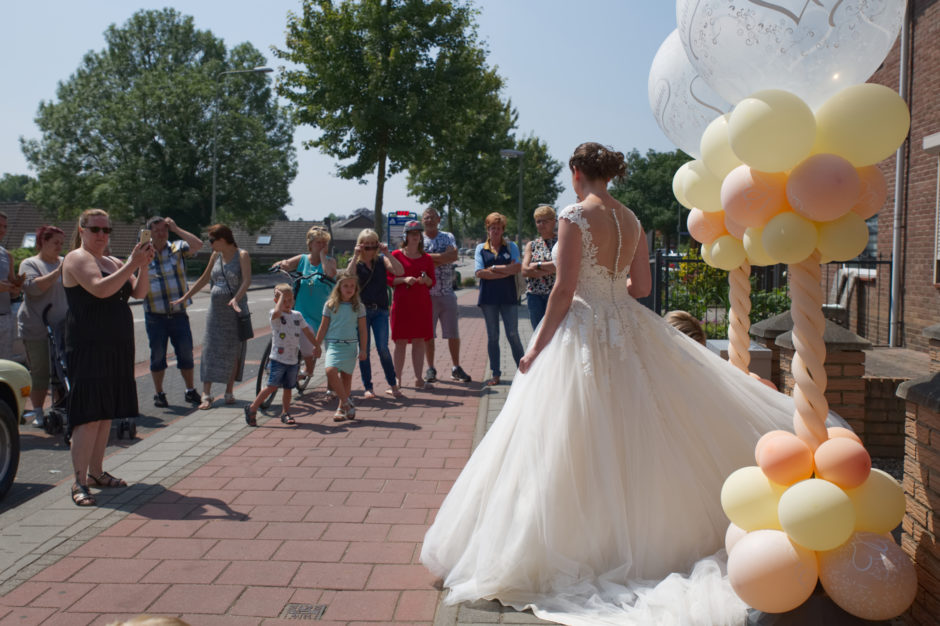 Wedding photographer in Netherlands
Then we went from Roermond to the park near castle Hattem. Because it was very hot, we stayed in the shade, where there was a nice breeze. That was just what the couple and their small daughter needed. As you can see the little girl did a great job posing for the camera !!

Want to have me as your wedding photographer? Send me a message to see if I'm still available on your date!
I am a Wedding photographer in the Netherlands, but I also work in Germany or Belgium and I love destination weddings!
In the area where I live, there are many beautiful wedding venues. Castle groot Buggenum, castle Dealenbroeck, castle Hattem (the smallest castle in Holland) castle Aldenghoor and castle Aerwinkel. But if you want a relaxed wedding in the country there is 'de grote Hegge'.
It takes me 2 hours to drive to the Belgium 'Ardennen'. What's so good about a wedding in Belgium? Green hills, beautiful houses build with natural stones and the best beers for your dinner!